Unboxing Video: Aerial Stealth Racks for Wakeboard Towers
Posted On
August 7, 2019

by

Greg Jacobsen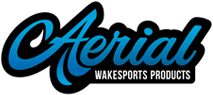 ---
Aerial Stealth Series Wakeboard Racks
In this video, we're unboxing and assembling our new Stealth series of wakeboard racks. These are our latest release of premium racks using the same features and manufacturing technology found on high-end wake boats. Compared to the common style tower racks that have been around for over a decade, the Stealth rack series is a legitimate upgrade offering big improvements.
Beyond the slick new rack design itself, the Stealth series features injected molded rubber that covers the fingers with a thick layer of grip to keep your boards in place. To cover the rack fingers in rubber, we could have simply dipped them to save money and time. Instead, we invested heavily in a over molding process that is more complicated to set up but produces a superior end product with a rubber coating that will not peel or slide off like dipping usually does. For each rack, we invested in precisely tooled outer molds that fit over the rack fingers creating a thin even space. The rubber material is heated then injected into the gap at a high pressure. After it has cooled, the outer mold is released and the coating proceeds with a timed curing process. The coating is mated to the metal for an incredibly strong bond. It is also UV resistant so will last a long time without fading or cracking. In combination with the polished aluminum finish, the contrasting black and chrome color scheme looks great with and tower finish.

The Stealth wakeboard tower rack series is available in different configurations to match whatever wake or water sport you're in to:
wake/wake holds two wakeboards
knee/wake holds one kneeboard and one wakeboard
surf/wake holds one wake surfboard and one wakeboard
All Stealth series racks a sold as either a fixed or quick-release version. The quick-release version allows you to easily separate the rack from the mount by removing the included quick-release knob. This is a great added feature to have when you want to reduce your boat's outer clearance when it's on the trailer or when docking in tight areas. Also, each rack includes a built-in bungee cord system to keep boards securely tied in and damage free.
Aerial Stealth wake tower racks are sold as either a universal fit which includes a clamp or they are available in a direct-mount version specifically for the Aerial FreeRide wakeboard tower. The universal clamp version are compatible with the Aerial Ascent tower, Airborne tower and F250 Pontoon tower. The Aerial Assault tower has its own custom designed racks and is not compatible. Each rack clamp comes with a set of inserts which change the inner mounting diameter to accommodate all popular wakeboard tower tubing diameters of 2.25" and below.

Like all other Aerial wakeboard tower products, premium 6061-T6 aircraft grade aluminum is used. The racks are have tank-like durability because they are machined out of solid billet aluminum. All Oval series racks come in an ultra polished finish. The mirror-like finish is so smooth that water rolls right off and is easy to maintain. Just a simple wipe with a micro fiber cloth is recommended. Also, any aluminum polish works great for a once-a-year maintenance cleaner.
It comes safely packaged to prevent blemishes or damage during the shipping process, and it takes less than 15 minutes to assemble and install.
Featured in this video are the Aerial Stealth Quick-Release Wake/Wake Rack:
https://aerialwakeboarding.com/catalog/product/racks/stealth-wake-wake-quick-release-universal-rack/
You can view all our wakeboard tower racks on our website. If you have would like more information on the product showcased in this video or are interested to learn how we can get your boat dialed in for the lake, visit us on our website, at https://aerialwakeboarding.com or call us at (949) 407-5009