Review of Universal Wakeboard Tower Speakers | Video & Article
Posted On
December 12, 2019

by

Greg Jacobsen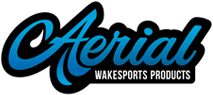 ---
Universal Wakeboard Tower Speakers by Aerial Wakesports
This video walks you through several universal wakeboard tower speaker models to help customers learn about the different styles, features, options, and also give helpful installation tips. With so many models and options out there, knowing a few basic points can really help shoppers narrow down the best speakers for the job while saving them valuable time and money.
Awesome Value: Excellent Speaker Quality & Affordable Price
Aerial's wakeboard tower speakers combine classic style with high-end audio quality. We design, manufacture and sell products that can easily go toe-to-toe with products priced much higher. For optimal sound quality and clarity, we have selected the most trusted speaker brand names like JL Audio and Polk Audio. For the speaker enclosure and clamps we only use premium quality materials like 6061-T6 aircraft aluminum. Just like for all our wakeboard towers, we chose 6061-T6 over the 6063 aluminum alloy used by many competitors because it's about 50% stronger with a higher tensile strength. As you'll learn in the video, is one of many examples of our dedication to manufacturing quality products that are strong, innovative and great looking.
What is a "Universal" Rack for Towers?
A "universal" speaker means it fits almost all wakeboard towers regardless of who manufactured it. Our clamps and included clamp inserts are designed to fit a range of outer tube diameters from 1.75" to 2.5". Like our own towers, most on the market are made of 2.25" diameter tubing for the majority of the structure and 2.5" diameter for the top H section. All our most popular speaker models use fitted clamp inserts made of impact-resistant composite material that both protect the tower's finish and prevent noise related to metal-to-metal contact. Depending on the diameter you are mounting to, simply select the correct clamp inserts for a perfect fit.
Our clamps have a wider footprint than most to provide a solid footing and ample grip. All speaker wires (and LED wires if applicable) a fed through a pre-drilled hole at the bottom center of each clamp. This feature ensures a clean looking installation without visible wires. With the wires inside the tower, just drill a small hole where you want the speaker located, connect the wires, and clamp the speaker on. Having the wires and contacts inside the speaker pod housing will keep water and the elements out.
What Determines Speaker Price & Quality
Although the video features three models, we actually have many more on our website to suit everyone's taste. There are different styles and configurations of the canisters and we offer a choice of standard high quality speakers or premium speakers that boast studio quality audio. Both levels offer incredibly loud and clear music quality for your boat and will not disappoint when out on the lake.
Best Value Wakeboard Tower Speakers
When considering all the options on the market, Aerial's full range of boat tower speakers are an awesome value by offering excellent brand name performance and quality. We made sure that even our lowest priced speakers will impress our customers with their audio quality and give years of reliable service. Although they are all specially manufactured to be safe in marine environments, the latest technologies and materials used mean no difference in performance. These speakers are probably much better sounding than the stock ones in your car or truck.
Cheapest Speakers - Too Good to Be True?
Yes- there are cheaper speakers out there but the question is at which point that the price difference means a big drop in quality. From experience, we know that customers who fall for the cheapest tower speakers offered by our competitors are consistently let down. Compromising on the materials and manufacturing will save you few bucks now but it ultimately leads to distorted music or premature component failure. So yes, it's usually to good to be true. To get excellent sound quality, range and volume that can project out to the end of the tow line and for getting a long life of reliable output, our advice is to only buy well-tested, certified marine-grade speakers. Lower quality speakers have canisters and clamp made with the weaker 6063 aluminum alloy- we recommend true aircraft grade 6061-T6 aluminum alloy like we use.
Most Expensive Speakers - Are They Worth It?
On the other end of the price spectrum, there are VERY expensive competing brands. Priced as much as two, three and even five time the cost compared to our our speakers, it doesn't make sense to overpay. Some are marketed as "premium" but, unfortunately, they don't actually provide any discernible difference to the majority of people. Without naming the speaker brands or manufacturers, we can only say that there is some unwarranted hype out there. On the highest end, there are speakers that can literally blast out the entire lake. If that's your goal, expect to pay over $2,000 on the speakers and the needed amp. Otherwise, even our lowest level speakers with a moderate power supply will sound great to everyone on board all the way out to a wakeboarder 60-80 feet back. If you wanted to go louder than that without distortion, you could add a nice marine amp and still save many hundreds of dollars.
Browse Other Speaker and Tower Installations at Our Customer Photo Gallery
Browse our customer boat gallery with over 3,000 customer submitted photos and hundreds of their five star reviews. It's a great way to see how our products look when installed on a variety of our tower models. We have so many different boats and wakeboard towers, you're sure to find your or one that's similar.

Visit our Customer Photo Gallery
Speakers Featured in this Video:
Single Bullet Speakers (Polished Finish)

Twin Bullet Speakers (Polished Finish)

New 6X9 Speakers (Anodized Black Finish)

To view all universal wakeboard tower speakers we offer, visit:
https://aerialwakeboarding.com/catalog/category/speakers/universal-fit/
Have More Questions?
If you have would like more information on the product showcased in this video or are interested to learn how we can get your boat dialed in for the lake, visit our website at https://aerialwakeboarding.com or call us at (949) 407-5009.
Happy Boating!