​Upcoming Wakesport Events for August 2019
Posted On
August 1, 2019

by

Greg Jacobsen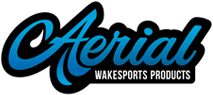 ---

If you're in to wakesports, we encourage you make it out and attend a competition. Not only is it lots of fun and helpful to making you a better rider, it also supports the industry to keep it going. Check out the list below to see what's coming up this month:

Supra Boats Pro Wakeboard Tour 2019 (event info)
Disciplines: Wakeboard Boat + Wakesurf Boat
August 3, 2019 Boise, Idaho
Located at Broadside Harbor Lakes in Boise which is known as a beautiful man-made lake with very smooth water. The Supra Boats SA550 will serve as the official tow boat for the tour again in 2019. Pre-qualified riders include: Cory Teunissen (2018 overall winner), Supra Team rider Nic Rapa, Harley Clifford, Tony Iaconni, Jake Pelot, Tyler Higham, Cobe France and Mike Dowdy.
Eat-Play-Love World Cup 2019 (event info)
Disciplines: Wakeboard Boat
August 23-25, 2019 Cologne, Germany
Ok, ok- it's in Germany. We know it's not likely you'll be able to attend but it's a cool wakeboarding event and we wanted to share it anyway. If you're able to check out any videos posted online after the event, there will some ridiculous European riders you've never heard of. Check out the promo video posted on their YouTube page – looks like a fun time.
Nautique WWA Wake Park National Championships 2019 (event info)
Disciplines: Wakeboard Park + Wakeskate Park
August 29 – September 1, 2019 at 5pm Waco, Texas
The weekend event is being held at the BSR Cable Park in Waco, Texas. Since it is presented by RockStar Energy Drink, you can expect a lot over extra pizzaz on the grounds and on the water. Both wakeboarding and wakeskating riders will be ripping up the elaborate obstacles. Unfortunately, no camping on the grounds is allowed but there are discounts at selected local hotels if you're planning on staying a night or two.
Nautique USA National Wakesurf Championships 2019 Stop 5 (event info)
Disciplines: Wakesurf
August 29 – September 1, 2019 at 5pm Waco, Texas
If you want to see wakesurfing at its best, you'll want to go out of your way to attend stop 5 of Nautique's USA National Championships. There are so many divisions of all ages and sexes that there's something for the whole family.
Divisions:
Pro Men Wakesurf – Anything goes
Pro Women Wakesurf – Anything goes
Men's Wakesurf – Ages 18-29 – Anything goes
Women's Wakesurf – Ages 18-34 – Anything goes
Open Men Wakesurf – Any age, Anything goes (intended for competitors who exceed the talent level of their respective age bracket. It is also intended for the competitors who have competed at pro events but did not advance to the semifinal round in any pro event during the year)
Open Women Wakesurf – Any age, Anything goes (intended for competitors who exceed the talent level of their respective age bracket. It is also intended for the competitors who have competed at pro events but did not advance to the semifinal round in any pro event during the year)
Men's Beginner Wakesurf – Any Age – Carves, turns, surface tricks such as fire hydrant, sitting duck – No Airs, No more than 1 360
Women's Beginner Wakesurf – Any Age – Carves, turns, surface tricks such as fire hydrant, sitting duck – No Airs, No more than 1 360
Veteran Men – Over 40 – Anything goes
Masters Men – 30-39 – Anything goes
Masters Women – Over 35 – Anything goes
Boys – 12 & Under- Anything goes
Girls – 12 & Under- Anything goes
Jr. Men – Ages 13-17 – Anything goes
Jr. Women – Ages 13-17 – Anything goes
Adaptive Sit – Anything goes
Adaptive Stand – Anything goes