Review of Speaker Light Combination Bars for Wakeboard Towers | Video & Article
Posted On
January 16, 2020

by

Greg Jacobsen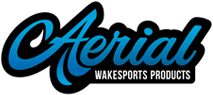 ---
Best All-In-One Wakeboard Tower Upgrade with Both Speakers and Lights
Aerial's line of speaker light combination bars are a very popular upgrade purchase for boat owners. In one single easy to install unit, you get two of four excellent marine grade speakers and lights to increase visibility. When compared to installing the speakers and light as separate units, there are fewer clamps, less holes to drill for wiring, less measuring, etc. Since the majority of wakeboard tower installations are weekend DIY projects, anything that can simplify the process and reduce time is greatly appreciated.
In this video, Steven with Aerial Wakesports reviews two speaker light combo bars models we offer from our latest LED light bar series: the two speaker model in polished aluminum with our standard 6.5" Polk DB652 speakers and our two twin model with four speakers in powder coated black with an optional premium upgrade to four 6.5" Polk MM652 speakers.
All combo bars are made with premium 6061-T6 aluminum alloy for great strength and corrosion resistance. The polished aluminum option is hand polished to a mirror smooth finish. The powder coated black option offers a thick an glossy coating to add contrast and extra protection. Cleaning and maintenance simply requires regularly washing with a little soapy water, rinsing with clean water and wiping off with a clean micro fiber cloth. For deeper cleaning and polishing, there are several products available specific to these finishes.
The majority of Aerial's wakeboard tower accessories are universal meaning they can be installed on any of our towers or competitors' models with few exceptions. Mounting the combo bars is easy because there are only two clamps. Each clamp has a set of inserts that change the inner diameter to match the tubing you are mounting it to. The wiring for speakers and lights is internal and exits through a hole on the inside surface of the clamp. Doing this lets customers run wires through the tower's tubing and connect to the combo bar for a clean, wire-free installation.
To learn more about the product featured in this video, click on the links below:
Twin Blunt Speaker Light Combination Bar (Polished Aluminum)


Premium Two Twin Blunt Speaker Light Combo Bar (Powder Coated Black)


See all our speaker light combo bars
Also, don't forget to browse our customer boat gallery with over 3,000 customer submitted photos and hundreds of their five star reviews. It's a great way to see how our products look when installed on a variety of our wakeboard tower. We have so many different boat makes, models and years, you're sure to find your or one that's similar.