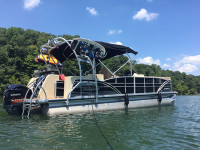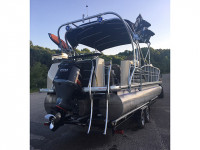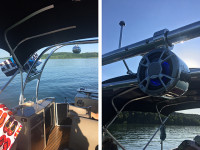 Absolutely love our Aerial wake tower. Having a place to store the knee and wakeboards that gets them off the floor was essential for us. The variety of speakers and rack combos that were offered gave us plenty of flexibility to choose what worked best for our boating needs. The install was simple and straight forward and my wife and I installed it in one day. We have used the tower for two seasons and have zero complaints. Not only does it provide all of the functionality that we were looking for, it looks totally awesome and gives the boat that edgy look that makes other pontoon owners jealous!
Aaron Elmore from Lagrange, KY United States
Show your boat!
Add your boat to the Aerial Wakeboarding customer gallery.