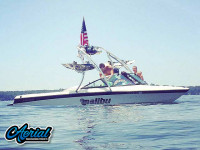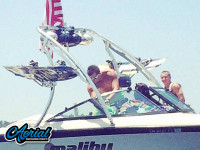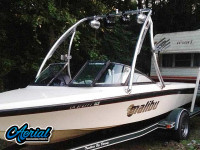 I was very impressed with the Ascent Tower. It made my boat look completely different. The tower is very sturdy and able to pull wake boarders, skiers, and even knee boarders. The twin speakers I got with the purchase of the tower are top notch, loud and clear, and look great. I wonder what other upgrades I can do for the "Boo".
Bubba Clark from Logansport, LA USA
Show your boat!
Add your boat to the Aerial Wakeboarding customer gallery.