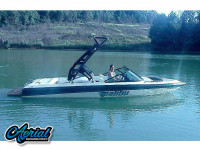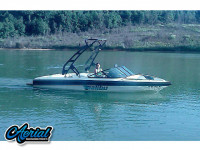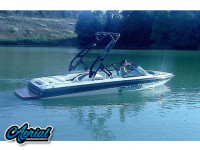 Simply put, you can't get a better universal wakeboard tower. Well made, easy to follow instructions, excellent customer service and an appearance second to none. Go for it, you WILL be happy with your decision!
Bill Gregory from Johnson City, TN USA
Show your boat!
Add your boat to the Aerial Wakeboarding customer gallery.