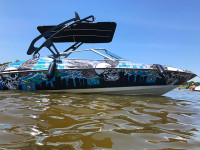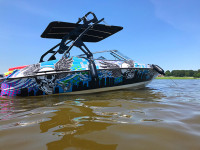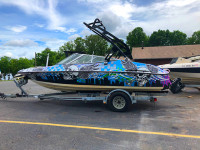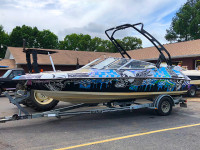 The tower is AWESOME, the top is AWESOME, one of the polk speakers blew up the first day I used it :( however, when I contacted Aerial about it, they got me hooked up with Polk's 1 year warranty and everything worked out. The speakers are just a side note anyway, the tower is what matters. It's sick! It looks hard, it holds up, it doesn't move at all and helped make my '96 look even more new!
Michael Malpass from California, MD United States
Show your boat!
Add your boat to the Aerial Wakeboarding customer gallery.