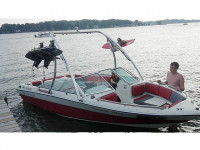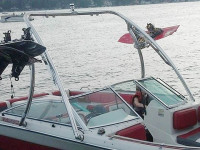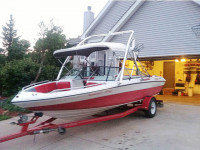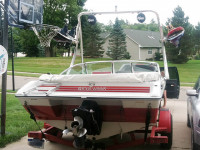 Wakeboard tower was easy to install for a first timer. It's a lot stronger than I thought it would be and works so much better for wakeboarding. All I my friends And relatives think I bought a new boat. I get compliments at every lake I go to. Still may not be a pro boarder yet but at least I look like one. All in all I would not hesitate to buy one for anyone thinking about it.
Eric Fields from Manchester, MI USA
Show your boat!
Add your boat to the Aerial Wakeboarding customer gallery.