Upcoming Wakeboarding Events for May 2019
Posted On
May 1, 2019

by

Greg Jacobsen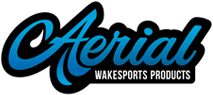 ---

Our office is excited- the days are getting longer and the weather is finally cooperating to let us hit the lake and get some wakeboarding in. We're also excited because of all the wakeboarding competitions and events are getting started. Every month this season, we're posting some of the bigger events around the country to encourage the growth of all the wake sports we love. If they happen to be scheduled in your area, we highly recommend checking one out with your friends and family. They are so much fun and you get to see novice and top riders doing what they do best- wakeboarding, wake surfing and more.
If you think you have the chops to enter, we encourage you to do so. Not many know this, but competitions have up to a dozen divisions for men, women, groms, novice and pros. For the lower divisions, you don't even need to be able to pull aerial tricks. If you're a talented rider with great style, you could be standing on the podium!
May 3 – 5, 2019 at 9am to 4pm Orlando, Florida
This is an absolute must attend weekend event with a diverse range amateur riders. You'll be able to watch many up-and-coming riders who are on their path to pro sponsorship. This a WWA World Wake Association event hosted by Tommy's Florida and is the first stop of the 2019 Malibu WWA Rider Experience series. Friday the 3rd is open to all skill levels to familiarize themselves with the course and get tips from Malibu's pro riders. Saturday the 5th is the Pro Card Qualifier #1 where amateurs compete regionally. Sunday is dubbed Surfgate Sunday and is a casual atmosphere where friends and family can experience and learn about Malibu's latest generation wake and surf gate technology on their newest Wakesetter boats.
Pro riders expected to attend are: Tarah Mikacich, Bec Gange, Luca Kidd, Parker Siegele and Charli Shore
Canyon Wakeboard Club Stop #1 (event info)
May 4, 2019 at 8am to 5pm Canyon, California
If you're in the Oakland area this weekend, this would be a great competition to check out for the day. This event is geared for all levels of boat based riders for wakeboarding, wake skating and wakesurfing.
Wakeboarding divisions:
Beginners (all ages – not scored)
Novice: (Under 12)
Novice: (13 & Over)
Boys & Girls: (13 & under)
Jr Men's: (14-19)
Men's: (20-29)
Women's: (14-29)
Women's Masters (30 & over)
Masters: (30-39)
Veterans: (40-up )
Expert (all ages)
Open (All Ages)
Wakeskate (all ages)
Wakeskate Open(all ages)
Gravel Tour Stop #2 – Performance Ski & Surf (event info)
May 11, 2019 at 8:00 am – 5:00 pm UTC-4 Orlando, Florida
This is another WWA World Wake Association event and is the second stop of five on the 2019 Gravel Tour organized by Performance Ski & Surf. This event has been around for years and attracts the best riders in the USA. The park's banks are close to the water giving spectators an amazing front row view.
This year, the event is open to 10 different divisions:
Novice (no inverted tricks)
Boys Grom (9 and under no inverted tricks)
Girls Grom (9 and under no inverted tricks)
Boys (10-13 years old all levels)
Girls (10-13 years old all levels)
Intermediate (2 or less inverted tricks)
Masters (35+ years old all levels)
Advanced (5 or less inverted tricks)
Outlaw (More than 5 inverted tricks)
---
Other Events
May is a very active month for wake and water sport competitions. Looking for more in your area? Click below to view several other events around the country:
Thigh High Surf Series Stop #1 (event info)
May 12, 2019 at 8:00 am – 5:00 pm UTC-4 Orlando, Florida
Pro Wakeboard Tour Stop #1 (event info)
May 17, 2019 at 8:00 am – 5:00 pm UTC-4 Katy, Texas
Mountain Wake Games – Southern Wake Series (event info)
May 17, 2019 at 8:00 am – 5:00 pm UTC-4 Pelham, Alabama
Feet on Fire – Southern (event info)
May 21, 2019 at 8:00 am – 5:00 pm UTC-4 Orlando, Florida
---
About Aerial Wakesports
Over 12 years ago, we took our passion for wakeboarding and started a business that is dedicated to making all wake sports more accessible to everyone. There were few quality aftermarket wakeboard tower solutions at the time and high-end wake boats are too expensive. From day one, our mission has been to design and manufacture great looking, high quality wakeboard towers and accessories that are very budget-friendly.
Often imitated but never duplicated: there are copycat companies out there who cut many corners (quality of metal, welds, finish, customer service, etc.) to tempt you with a cheaper price or increase their profit. We pride ourselves on never skimping or compromising quality. Due to the immense stresses put on a wake tower, lower quality leads to concerns of reliability, performance and safetys. For a small difference in price, we think the peace of mind is more valuable.
If you have an inboard boat manufactured in the last 50 years, we likely have a tower that's a perfect fit for your boat! Check us out at AerialWakeboarding.com or call us at (949) 407-5009.