Upcoming Wakeboarding Events for April 2019
Posted On
April 4, 2019

by

Greg Jacobsen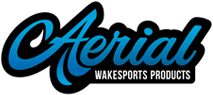 ---

After an especially long winter with lots of snow and rain, Spring 2019 is finally here. For some of us that are passionate about wake sports and water sports, attending (or even entering) competitions is our version of watching a game at the stadium. For the month of April, we've put together a few of the bigger events to mark on your calendar. If you have never attended one, a wake contest is a really great way to see what the top riders are doing. To see it in person is much different than what you see on YouTube. The roar of the boats, smell of the water and a front row seat to pro and amateur riders makes for a really fun day.
West Coast Collegiate Open – SAC State (event info)
April 13, 2019 at 8:00 am – April 14 at 5:00 pm UTC-4
The cool thing about this event is that it's both a boat and cable park competition. Sometimes there is a rivalry between the two schools but by having both at the same wakeboarding event, you just get more riders and fans having a great time. This a WWA World Wake Association event presented by the Sacramento State College's Wakeboard Sport Club and spans over two days in Sacramento, California.
The boat competition is on April 13th at the Watersports Farm from 9:00am to 4:30pm and the cable competition is on April 14th at the Velocity Island Park from 9:00am to 3:00pm.
---
Gravel Tour Stop #1 – Performance Ski & Surf (event info)
April 20, 2019 at 8:00 am – 5:00 pm UTC-4
If you live near Orlando, Florida area or going to be close on April 20th, we highly recommend attending this WWA event. It's the first of five stops on the 2019 Gravel Tour organized by Performance Ski & Surf. This event has been around for years and attracts the best riders in the USA. The park's banks are close to the water giving spectators an amazing front row view.
This year, the event is open to 10 different divisions:
Novice (no inverted tricks)
Boys Grom (9 and under no inverted tricks)
Girls Grom (9 and under no inverted tricks)
Boys (10-13 years old all levels)
Girls (10-13 years old all levels)
Intermediate (2 or less inverted tricks)
Masters (35+ years old all levels)
Advanced (5 or less inverted tricks)
Outlaw (More than 5 inverted tricks)
Since the Gravel Tour started, the official towboat has been a Nautique. This year, it's the 2019 custom Nautique PERFSKI Edition G23. This is considered by many the best wake boat to ride behind.
---
Wake the Canyon 2019 (event info)
April 27, 2019 at 8:00 am – April 28 at 5:00 pm UTC-4
This an awesome event offering both a wakeboard and air chair competition. Watching pro wakeboarders is always fun but if you have never seen skilled air chair riders in action, you're missing out. It's being held at the scenic Buffalo Bay Marina in Buffalo Spring, Texas and it's a two day WWA event.
This is the 2nd annual Wake the Canyon and based on the first year's success, this year is going to be even better. It's a very family friendly event that's open to visitors. Also, there are many divisions for all skill levels if you're inclined to enter the competition:
Wakeboarding divisions:
Outlaw
Advanced
Intermediate
Novice
Boys Jr. Novice
Girls Jr. Novice
Women's Open
Air Chair divisions:
If any of you are excited about wake sports or just occasional riders, we highly recommend checking out a competition. Seeing the best division riders is really inspiring and gives a little support to help it all grow. Plus, they are a great way to spend they day with friends and family. Even for those who are never been on a wakeboard or even boat for that matter, there is a lot of fun and excitement to be had.
---
About Aerial Wakesports
Over 12 years ago, we took our passion for wakeboarding and started a business that is dedicated to making all wake sports more accessible to everyone. There were few quality aftermarket wakeboard tower solutions at the time and high-end wake boats are too expensive. From day one, our mission has been to design and manufacture great looking, high quality wakeboard towers and accessories that are very budget-friendly.
Often imitated but never duplicated: there are copycat companies out there who cut many corners (quality of metal, welds, finish, customer service, etc.) to tempt you with a cheaper price or increase their profit. We pride ourselves on never skimping or compromising quality. Due to the immense stresses put on a wake tower, lower quality leads to concerns of reliability, performance and safetys. For a small difference in price, we think the peace of mind is more valuable.
If you have an inboard boat manufactured in the last 50 years, we likely have a tower that's a perfect fit for your boat! Check us out at AerialWakeboarding.com or call us at (949) 407-5009.