Shopper's Guide: Wakeboard Towers 101
Posted On
August 21, 2021

by

Greg Jacobsen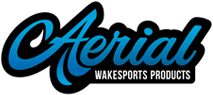 ---

What is a wakeboard tower?
For those of you who don't know what a wakeboard tower is or what it does, here's a quick explanation. A wakeboard tower is basically a frame that is mounted to the hull of an inboard boat. It's main purpose is to elevate the tow point which is crucial to wakeboarding specifically. In the 1980's when wakeboarding first started developing, the tow line was attached to the boat on a ski tow, ski pylon or eye hook at the stern. Having the tow line angled downwards towards the boat made riding wakeboards difficult especially as aerial tricks started developing. The line would pull the rider down instead of up. The ideal height for a wakeboarder's tow line is at least 6' above the water line. The upward pull helps the rider "pop" up off of the towing boat's wake and increases air time. Also, while the rider is traveling side-to-side over the wakes, the tow line is high up off the water to prevent the rope from splashing or spraying in the rider's face. More recently, wakeboard towers have become a popular place to add upgrades like speakers, board racks, lights and biminis for creating shade. In fact, many purchase a wakeboard tower primarily for the benefit of the accessories over actually towing a rider.
Wakeboarding has become so popular, that boat manufacturers have started designing their own wakeboard-specific boat models which are also known as wake boats. These are very specialized and very expensive boats that most families can't afford. For the average person, a standard new or used inboard boat usually associated with leisure boating or skiing is more affordable. Although some boat models offer wake towers that are an exact fit, the price tag is extremely high at $5,000 to $8,000 or much more. A solution to this problem comes from several manufacturers of aftermarket universal wakeboard towers and accessories. They design a bolt-on solution that is much more affordable and available in a variety of styles.
What is a "universal" wakeboard tower?
Unlike a factory tower that is built specifically to fit one boat only, a "universal" wakeboard tower is designed to fit many different boats. They have an adjustable width which allows them to fit perfectly on a wide range of boat models, makes and years. For greater installation options, universal wake towers also feature locking joints on support arms and pivoting mounting feet. Traditionally, OEM, factory and custom made wake towers are designed with a "fixed-width" construction and are designed specifically for one boat model. Aerial Wakeboard Towers are made with the same high quality materials used in OEM and custom fabricated towers but are considerably less expensive (2 or three times cheaper) and come in several styles and finishes. Universal wakeboard towers can be installed by the average do-it-yourselfer in 4 to 6 hours. Once installed properly, Aerial wakeboard towers are extremely sturdy, strong and quiet.
Do I need a wakeboard tower for wakeboarding?
No, you do not need a wakeboard tower in order to wakeboard from a boat. However, a wakeboard tower does make it much easier to wakeboard, kneeboard or wakeskate. A wake tower gives much higher tow point that helps keep the tow line elevated. The elevated tow line helps the rider pop up off the wakes for doing aerial tricks. As a beginner, you could use your ski tow eye hook but it's limiting and frustrating compared to a wakeboard tower.
An added advantage of a wakeboard tower is that it give your boat a lot of customization options. You can mount additional speakers, lights and a larger bimini to increase shade. Ultimately, a wakeboard tower is a serious upgrade to any boat that has many benefits: it makes it easier to wakeboard, adds fun and functionality, modernizes a boat's look, and greatly increases the resale value.
Which wakeboard tower fits my boat?
Depending on the wakeboard tower model you choose, it will fit any inboard boat with beam with of 67" to 102". Beam width is distance from one side of your boat's hull to the other, located approximately where your tower will be placed. It is a good idea to take a look at your boat to see where some good options for placing mounting feet are. From there, you can measure distances across and in between front and rear mounting locations. Remember, all Aerial wakeboard towers feature mounting feet that are hinged- this gives you the option to mount to the top of your hull, side or at an angle. There are lots of options.
This chart shows the optimum beam width range for each Aerial tower model. This information can be found in your owners manual, contacting the manufacturer or even look online at NadaGuides.com/Boats
Aerial Ascent Tower : 67" to 96" Aerial Airborne Tower: 76" to 102" Aerial Assault Tower: 76" to 102" Aerial FreeRide Tower: 75" to 100" Aerial F250 Pontoon Tower: 96" to 102"
Note that a 102" beam width is the legal limit for towing a boat on a highway. In the rare circumstance your boat is greater than 102", the Airborne and Assault will extend to fit up to a 108" beam width.
Aerial towers feature sliding cross bars, adjustable legs and/or pivoting feet for precise control when mounting the tower to your boat. Please see Aerial's instructions for installing specific towers. If you are not sure, please contact us- our team is very knowledgeable about almost every year make and model.
Can I install a wakeboard tower myself?
Our instructions are very simple and anyone with basic skills and tools will have no problem. If you get stuck, not to worry- we are one of the few wakeboard tower companies with a fully staffed, fully trained, full-time support staff in our Southern California office. We're available by phone, email and live chat Monday through Friday 9am to 5pm PST. Although most of our customers do the installation themselves, some will have their local boat shop do the installation for them. We have a list of some boat shops in your area listed along with "preferred" Aerial Authorized Dealers and Installers.
How long does it take to install a wakeboard tower?
The average time to install a wakeboard tower is 4-6 hours. If you are adding accessories like speakers, lights, or tower bimini, it will take longer.
What if I start the wake tower installation and run into trouble?
Not to worry! If you need help installing your wakeboard tower package, we are here to help. Firt, the installation manuals are very clear and simple to follow. However, if you need ANY assistance, we offer a very well staffed and knowledgeable support team if you have any questions before, during or after the installation. Installation guides for wakeboard towers and accessories are downloadable here.
What diameter tubing are your wakeboard towers?
We use 2.25" diameter tubing for the main wake tower frame and 2.5" diameter tubing for the top connecting section. All our clamp-on accessories ship with clamp inserts to match the diameter depending on where you install them.
How much does it cost to install a wakeboard tower?
You should expect to pay between $1,000 to $1,500 to install just a wakeboard tower. The cost will vary depending on the boat shop you hire and their hourly rate. Also, the number and type of accessories you want will also increase the total cost. For example, electric accessories speakers and lights are east to mount but the wires must be run through the tower's tubing then properly connected to a power supply.
For those who would prefer to pay for the service of installing their tower, some customers decide to hire a local boat shop (some are already Authorized Aerial Installers). To get the best service, we recommend shopping around to get estimates on their hourly rates, ask about a guarantee on workmanship, time estimates, etc.
Will my boat bimini still work with a wakeboard tower?
Most likely, you will be able to use you boat's bimini as normal without the tower interfering. However, it really depends on the height of your bimini above the sidewall. You need to measure the height of your bimini when it's fully extended. Usually if the bimini is 65" or less, it should be able to fit under all Aerial wakeboard tower models.
How much weight can a wakeboard tower pull?
Most wakeboard towers can easily and safely pull 1 to 2 average sized adults weighing up to 250 pounds each. This is provided the person being towed is only on a board- wake board, knee board, wake skate board or wake surf board. Never tow people on a tube or other inflatable. The difference in drag, potential force of anchoring pull back and much higher multi-directional force between a tube and a board rider is significant and could damage the tower or boat.
Can I tow tubes with a wakeboard tower?
Absolutely not! You should never tow a tube from a wakeboard tower. The amount of force could damage or break a wakeboard tower, lead to damage of your boat's fiberglass hull and possibly injure someone. Towing a tube is very different than towing a wakeboarder. There could be significantly more drag or anchoring force than a wakeboard tower was designed to handle. We recommend you use a low transom mounted ski tow eye hook to tow tubes.
In fact, even factory installed wakeboard towers found on the most expensive wake boats don't allow you to tow tubes. They all have warning labels that specifically state not to otherwise it will void your warranty. If an aftermaket wakeboard tower manufacturer claims their towers are strong enough to pull tubes, we would advise you not to.
Towing tubes or towables from a wakeboard tower's tow point is NOT recommended on any wakeboard tower by any manufacturer regardless of what they advertise- it's just not safe. In fact, it will void your warranty. The point of a wakeboard tower is that it has a high tow point that helps pull the wakeboarder up in the air and, at the same time, doesn't pull them back down like a lower positioned tow eye hook. Wakeboarders benefit from an elevated pivot point- not tubers. When a towable is being pulled from a high tow point, it is actually pulling up on the front of the inflatable which allows wind to get underneath and at even relatively low speeds, it can quickly lift up and flip it over. Obviously, it's a very dangerous situation when friends and family are launching off and smacking onto the water at high speeds.
There are so many variables that come into play with towing inflatables: the number of people being towed, speed, driving style, whether or not the driver is "whipping" the inblatable around, how choppy the water is, on coming wakes, the style of the inflatable, and even wind speed. The wide range of motion created by swinging multiple people around on a tube connected to a high tow point creates excessive strain that towers and the fiberglass hull of your boat were not originally designed to handle.
Often times, it is not the tower that is damaged- it's actually the boat's fiberglass hull that becomes the weak point and breaks first. Also, on rare occasions, a towed tube or towable can land in choppy water or in front of an on coming wake and partially submerge under water (also known as "submarining") and at even relatively low speeds, it could act as a sea anchor or drift sock creating excessive and abrupt force pulling back on the tower and boat. Regardless of the tower's strength or claims by some tower manufacturers that it is safe, it is definitely not recommended.
For everyone's protection (and your boat), please use the low elevation stock tow point or eye hook on your boat for towing tubes. The "annoying" spray riders get from the tow rope spitting up a little spray of water might be solved with a wake tower, but the potential dangers are not worth the risk. Reserve the tower's tow point for wakeboarding, kneeboarding and wake surfing.
Which wakeboard towers fold down?
All Aerial Wakeboard towers are collapsible. Each model folds down a little differently but overall it's a very quick and simple process. Folding is a very popular feature to have for storage where minimal vertical clearance is available. The process involves removing specific bolts from the tower using an allen wrench. Instead of standard bolts, quick-release knobs can be purchased and make removal easier. The large gripped handle allows you to untighten the bolt using just your hands.
Have more questions about wakeboard towers?
We understand all the concerns of our customers when it comes to upgrading their boat the right way the first time. If you have any questions about our products, the installation process need answers specific to your boat's year, make and model, please call us at (949) 407-5009 send us an email, or use our online contact form. Our office hours are 9-5, Monday-Friday PST.
Here are some other helpful resources:
6 Things to Know Before Buying a Wakeboard TowerThis is an in depth article that covers the most important things to look out for before purchasing a wakeboard tower. It gives you insider knowledge to help you identify quality materials, manufacturing, accessories and customer service.
Installation Guides All our installation guides are downloadable. We recommend reviewing the installation guide(s) from all the manufacturers you're thinking of purchasing with. Not only will it give you a good idea of what the process will be, it can also give a little insight into the professionalism of the company. A few poorly written sentences are one thing, but almost illegible instructions in broken English is not acceptable.
Wakeboard Tower Care & Maintenence Good to read through before you buy a tower not just after. Learn which of the available finish requires the least amount of maintenance to keep it looking new. If your weekend time is precious, this article is recommended.
Customer Photo Gallery & Reviews All reputable wake tower manufacturers have a customer gallery on their website with many photos and reviews. It shows you the number of excited customers who are happy and proud enough to take the time to submit them. In most cases, your boat or one that's very similar is listed and you can see how a tower package looks and where they installed it on the hull.
About Aerial Wakesports
Over 12 years ago, we took our passion for wakeboarding and started a business that is dedicated to making all wake sports more accessible to everyone. There were few aftermarket wake tower solutions at the time and the cost of new wake boats keeps going up. From day one, our mission has been to design and manufacture high quality aftermarket wakeboard towers and accessories that are very budget-friendly without sacrificing quality or performance. Often imitated but never duplicated: there are some copycat companies out there that cut many corners (quality of metal, welds, finish, customer service, etc.) to tempt you with a cheaper price. Due to the immense stresses put on a wakeboard tower, their lower quality leads to concerns of reliability. For a small difference in price, we think the quality, performance, and safety is more valuable.