6 Things to Know When Buying a Wakeboard Tower
Posted On
December 3, 2021

by

Greg Jacobsen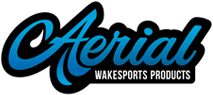 ---

What Makes a Great Wakeboard Tower?
When it comes to upgrading your boat, a wakeboard tower is undoubtedly a great investment that adds a lot of fun, functionality and resale value. Unfortunately, picking out the best wakeboard tower may not be as easy as choosing a new phone or kitchen appliance. This article details why some towers are absolutely better than others and helps you select the right one for your boat and family.
Aside from making sure you've picked a tower that will fit your boat, match your style and provide all the features you need, you should pick a wakeboard tower that is made of high quality materials and built with excellent workmanship. When we're finally out on the lake with family and friends, the last thing we want to worry about is the tower breaking or not performing like it should.
6061-T6 Aluminum: The Best Metal for Wakeboard Towers
Towing a wake boarder puts a lot of pressure and stress on the tower. As you compare different tower models, make sure that you're choosing a model that is made of materials that will stand up to everything you throw at it. The last thing you want is a cracked tower that could damage your boat or someone's skull.
6061-T6
Aerial's wakeboard towers are made from 21⁄4," outer diameter 6061-T6 aluminum. 6061-T6 is a high grade aluminum alloy that is commonly used for airplanes, race cars, premium bicycles and other applications that require high strength and less weight. "T6" indicates the highest level of temper offered in wakeboard towers. To achieve a T6 designation, the metal is heat treated by precipitation hardening and involves two steps of solution heat treating and aging. Ultimately, the process changes the molecular properties and increases strength. There are different temper levels and smaller numbers indicate lower strength- T5 is weaker than T6, for example. It's important to you because it has properties that will make the tower suitable for wakeboarders, knee boarders and wake surfers. Aluminum, in general, is also great because it is light weight, corrosion resistant and easy to clean. Weight is important because it's both easier to install and will have minimal effect on the boat's performance and stability.
6063
Some manufacturers use weaker 6063 aluminum for all their towers, unfortunately. It is NOT aircraft-grade as it is often claimed to be. It's primarily used as an architectural metal alloy. Most common industrial applications are window and door frames, roofing and other products that require light to medium strength. 6063 has a different molecular composition that gives it lower tensile strength and is more malleable. Some manufacturers that state they are using 6063 don't even specify what level of temper they are using on their website or on the phone. This is suspicious in our opinion. Are they using 6063-T6 or even weaker 6063-T5? See the strength chart below to see why it's a big deal. We feel that 6063 is used by manufacturers mainly to save cost. It is also easier to extrude and bend which increases their profits. A quick Google search online will give you many results that compare 6061 to 6063 in detail.
Below is a table illustrating why 6061-T6 is superior to 6063 and an important feature to find in a tower:
| | | |
| --- | --- | --- |
| ALUMINUM ALLOY | ULTIMATE TENSILE STRENGTH | YIELD STRENGTH |
| 6061-T6 (Aerial Wakesports) | 290 MPa (42,000 psi) | 240 MPa (35,000 psi) |
| 6063-T6 | 190 MPa (28,000 psi) | 160 MPa (23,000 psi) |
| 6063-T5 | 140 MPa (20,000 psi) | 97 MPa (14,000 psi) |
Stainless Steel
Only a few manufacturers use stainless steel which is heavier and more expensive. Although it is stronger, stainless steel is considered by many to actually be overkill for the weight of a wakeboarder and when installed on a light fiberglass boat. All that weight centered high above the water line can negatively impact a boat's performance and stability. Manufacturers that offer stainless steel lessen a tower's weight by using a smaller 2" diameter tubing over the common 21⁄4,". The problem here is that most wakeboard tower accessories like speakers, wakeboard racks, light bars, and biminis are designed to fit 21⁄4," diameter. Even with clamp insert adapters that allow 21⁄4,"" clamps fit 2" diameter tubing, a common complaint is a loose fit that allows speakers or wakeboard racks to slide down and spin around. Stainless steel is commonly used on many smaller boat parts like bolts, door hinges, railings, cleats, cup holders, etc. However, for a wakeboard tower, it's not a great choice.
Conclusion
The tower you choose should be made of thick 21⁄4," 6061-T6 aluminum with solid aluminum billet joints and mounting feet. 6061-T6 is absolutely preferred over 6063. When shopping for your wakeboard tower, pay close attention to the type of metal you are getting. Not only will it ensure your tower will last, it also means the best in safety for your family, friends and boat. Again, you could save a couple hundred dollars on a tower package by going with a cheaper metal quality but it's risky in our opinion.
Picking the Right Finish for a Wakeboard Tower
There are several finishes available on aftermarket wakeboard towers depending on the manufacturer. Beyond just the look you're getting, you should also know the differences because it can affect the maintenance required to keep it looking new.
Polished Aluminum
Polished is the most common finish and is preferred by most customers. Not only is it great looking, it's also very easy to maintain. With a microfiber cloth and clean water, you can quickly wipe down this finish at the end of the day. Maybe once annually, you will want to use an aluminum polish to really bring out the shine and remove atmospheric pollution that can build up over time. Some of the popular wakeboard tower cleaners include 3M™ Marine Aluminum Restorer & Polish, Woody's Wax Kit, and Flitz Paste Polish which is also great on fiberglass, the windshield and most other metal parts on your boat.
Powder Coated
Powder coating is perfect for the marine industry and a great choice for a wakeboard tower. Most manufacturers offer black but if that's not the look you're going for, you could always buy a polished aluminum finish and have it custom powder coated at your local shop. It is very easy to clean by just wiping down with a micro fiber cloth. There are some special cleaners and polishes on the market made just for it. We recommend at least one good cleaning and polishing per year. Because there is no clear coat, just be aware that you working directly on the paint surface so a little care should be taken.
Anodized Aluminum
An anodized finish is most commonly found on boats that frequent salt water. Anodizing is a hard finish that looks dull or matte. Although it provides a nice barrier to the metal, it requires very specific cleaning products and regimens for its care. Use the wrong cleaner or the right cleaner improperly and the finish could be permanently etched or stained. Also, because the process of anodizing is done in a specialized electro-chemical bath to whole sections, it is very difficult and expensive to repair the finish on a wakeboard tower. All the old anodizing will have to be removed first before re-anodizing.
Anodized Brushed Aluminum
Similar to what you might see on a refrigerator or bathroom fixtures, brushed aluminum has a very distinct look. The problem here is that for a wakeboard tower, it's not very practical. The microscopic ridges and valleys on the metal that give it it's look are prone to scratches. Combined with the fact that brushed aluminum towers are also anodized, you'll find removing scratches or repairing the finish is near impossible. Polished aluminum, by contrast, can simply be polished out with some compound and electric polisher if scratched.
Conclusion
Polished aluminum is the easiest to maintain and the most forgiving if you accidentally neglect it a little. Since there is no coating, it can be hand or machine polished and restored depending on the situation. There are many marine and automotive products that can clean, polish and protect it. Aesthetically, the polished look matches the metal hardware on the rest of the boat. A powder coated finish is a close second for its ease of maintenance and extra metal protection properties. Plus, you can either match or contrast your boat's color scheme with powder coating. For a more in-depth article, you can read wakeboard tower maintenance on our website.
Style of Mounting Feet
Another important consideration when shopping for a wakeboard tower is the type of mounting feet. Most are machined out of solid aluminum and feature a pivoting design to allow top, side or angled mounting. A well-designed foot can give you simpler, quicker installation and actually protect your fiberglass hull. A poorly designed mounting system will give you less flexibility or loosen easily.
Most of the wake tower models we sell use a single larger bolt per foot which is loaded through the center of the foot. Once tightened down, the weight of the tower is evenly distributed across the mounting surface. Our FreeRide tower features a solid oval mount that uses two large bolts.
Some tower manufacturers have up to 4 small bolts per foot which is a whopping 16 total for one tower! Why is this problem? Not only does it compromise the integrity of the fiberglass, it also increases the probability of gel coat spider cracking over time. Their smaller diameter bolts can also bend or snap more easily.
Few boat owners feel comfortable drilling holes in their pride and joy. We have made many over the past decade and can assure you, if you are using well-designed mounting feet, you can easily do it yourself. Knowing the best type of mounting feet could save you lots of installation time and help you avoid spider cracking of your clear coat or damage to your hull in the future.
It's important to note that regardless of the tower manufacturer(boat factory or aftermarket) you have to periodically re-torque all the bolts, nuts and set screws. Pressure exerted from wakeboarding, choppy waters, and even towing your boat over bumpy roads could loosen hardware over time. We have seen some videos online of towers that sway wildly several inches side-to-side with a light rocking of the boat. Those posting the videos seem to think it's the result of a bad tower design but we can see exactly where the boat owner just needs to re-torque their bolts and hardware.
Available Accessories
Wakeboard towers are popular not just because they're needed for proper wakeboarding, but also because they are fully customizable. With a full range and styles of speakers, racks, lights and biminis for shade, you can dial your tower in until it's the envy of the lake. While most towers are compatible with accessories that have a "universal" clamp for 21⁄4," tubing, there are a few tower models that have accessories uniquely designed to fit them and no other. Talk with the manufacturers and make sure you know what the limitations are before adding items to your shopping cart. You want to avoid buying accessories that are not compatible with the wakeboard tower you want.
Although most of the time you can add one company's speakers to another brand's tower, most customers decide to buy the entire package from the same company. We, for example, give extra discounts for every accessory you add on making for a very competitive tower package price. Lastly, if you ever need to make a return, exchange or file a warranty claim, it's much easier to do it all through the same company.
A quick note about wakeboard tower biminis: they are an awesome and very popular upgrade. Buy one with your tower as a package deal to save a little. A tower bimini gives you a lot of shade on the deck and for most of you, standing underneath it is not a problem. There's the added bonus of getting rid of the frustrating folding boat bimini forever. The best advice we can give you is make sure you are getting genuine Sunbrella marine canvas with it. Some companies are using a really cheap material that we hear is fading from black to grey or red to pink in just several weeks or months. Sunbrella is guaranteed to be fade and stain resistant while offering the best UV protection rating.
Folding Wakeboard Towers
Just like factory wakeboard towers, most aftermarket options feature a folding capability. If you are planning on storing your boat in a garage, you will definitely want a tower that collapses. In the folded position, you can fit the clearance of a standard garage door with the boat still on the trailer. Towers are all designed differently and have a different process for breaking them down.
Typically, you will remove some bolts to disconnect the upright leg sections and rest will lay down close to the level of your windshield. Depending on the configuration of your specific boat's layout, this height will vary. To make folding easier, we sell sets of quick-release knobs that replace the original Allen head bolts. Their big knobby handles make removal a breeze.
Wakeboard Tower Installation
All our universal wakeboard towers are designed for an easy DIY installation so you and a buddy can complete it on a weekend morning. Some of our customers prefer to leave it to a professional at their local boat shop. Whichever route you decide, expect the average installation time of 3 to 5 hours. Depending on the accessories, you can easily add 1 to 4 hours. Speakers, for example, require extra time feeding the wires through the tower tubing at the top where you mount them, down through the legs and out at the bottom.
If you're not familiar with "universal" wakeboard towers, please read our Shopper's Guide: Wakeboard Towers 101 for more helpful information. In a nutshell, a universal wakeboard tower has been designed to have an adjustable width and rotating mounting feet. This means they can fit on a variety of hull types and sized within certain beam widths. Rotating mounting feet allow you to match the surface of your hull whether it's a top mount, side mount or angle mount. Be sure you know your beam width before purchasing. This information can be found in your owners manual, by contacting the manufacturer, or you can look online at NadaGuides.com/Boats.
Before you buy, here's a quick checklist of installation related considerations:
Installation guides:
Most manufacturers post their installation guides online. You can download and review them before purchasing to see how much work is involved. Similar to the new office coffee maker we just bought, we have noticed that some wake tower installation guides were written out of the country- the English was broken and hard to follow. In our experience, this is a good indicator of the quality of service you get by email or over the phone from those companies. We recommend you always call and/or email the manufacturer before purchasing just to size them up.


Tools required:
When considering your budget for getting a wakeboard tower on your boat, ask the manufacturer or refer to their installation guides to see what tools you will need. It's likely you or a buddy already have everything but, just in case, know what supplies you'll need on installation day to save some time. Some common tools and supplies we recommend to have on installation day:

Power drill with variable speeds and reverse
Variety of drill bits
Painter's tape
Socket wrench set
Washable marking pen or wax pencil
Tape measure
5200 Marine Adhesive
Allen keys in a variety of sizes
45 degree chamfer bit (for chamfering the gel coat and fiberglass)
Friend or "coerced" son or daughter for installation help



Backing plate kit:
This is especially recommended for older boats that were manufactured with thinner around the mounting area or material that might have degraded over time. A backing plate kit is usually a ½" thick hard material about 5" x 8" that will distribute the pressure exerted through the wakeboard tower mounting feet to your boat's hull. These plates go on the inside of the hull of your boat and your tower's hardware goes through it. While every wakeboard tower usually comes with backing washers for the inside of your hull, they are only 2" to 3" in diameter. Some boat owners may simply want to increase that surface area a bit. In that case, we recommend buying a backing plate kit of something like marine-grade plywood and a marine adhesive like 3M's 5200 inside the hull to add extra reinforcement. You can buy a backing plate kit here or source your materials from your local hardware store.




Customer gallery:
Look through the manufacturer's customer photo gallery. It's very probable that one of their customers has a boat similar to yours and has installed the tower you're looking at. Not only will you see how it looks installed, you can also take notes on their mounting location on the hull and what accessories look good. Most galleries can be sorted by manufacturer or tower model. If their entire gallery has very few boats in total, this is not a good sign typically- either they are a new and inexperienced company or have sold very little. A small note here, if you have an uncommon boat but don't see it listed in their gallery, it doesn't mean the manufacturer doesn't have a tower for your boat. It just means no one with your boat has submitted photos yet. Call the tower manufacturer to find out which models can fit you boat.


Customer service:
How easy is it to get a hold of the business you are thinking of buying from? We frequently hear complaints about some companies that are impossible to get on the phone or an email response from. It's a good idea to call and email a couple of manufacturers and measure their response time. You should ask where they are located, what their business hours are, and even how many work in their call center. We know that some companies are actually headquartered overseas but only have one warehouse employee in the states answering the phone. Here at Aerial, we have a dedicated full time, fully staffed sales and support team located in Laguna Hills, California. Their only job is to help customers.
How Much Does a Wakeboard Tower Cost?
A quality built wakeboard tower starts around $1,000 and the price can increase to over $3,000 depending on the model and accessories you choose. The average price of a wakeboard tower is about $1,500 including basic upgrades like wakeboard racks and speakers. Some other cost considerations you should factor are the cost of shipping which can be significant because of both the weight and size of one or multiple boxes. Most manufacturers offer to ship the tower for free which could easily save you over $200. Obviously, a fully decked out tower with all the accessories will cost more in shipping, however you might be able to get a discounted package price to help offset the increase in shipping cost. Another thing to consider in the price of installation. Hiring a local boat shop to do the installation varies depending on their hourly rate. Most of our customers install the tower themselves which is a great savings and fairly simple to do in about 5 hours.
What's the Best Cheapest Wakeboard Tower Under $1,000?
Unfortunately, wakeboard towers under $1,000 should be avoided- they are made of weaker metal alloys and not manufactured to high quality standards. Considering all the stresses a wakeboard tower experiences combined with the value of your boat and everyone's safety, we strongly advise avoiding the cheap products on the market. Even though cheap wake towers essentially look the same online or are branded and advertised to appear the same as the top manufacturers, they are definitely not the same in a number of concerning ways. Comparing them side-by-side in person, holding and inspecting them reveals a lot of differences. For example, a much weaker 6063 aluminum alloy is used instead of the preferred 6061-T6 aluminum which almost all of the tower is comprised of. You'll notice sloppy welds, inconsistent proportions, inferior finishing, non-Sunbrella canvas that fades in months, wobbles, rattles and so on. Many of the cheap towers out there are simply bad copies of the quality ones- they don't invest in hiring expert mechanical engineers or investing in 3D software or product testing. Structurally, design tweaks have been made that effectively make the cheap wake tower slightly different visually but significantly different mechanically. For example, a vitally important curve radius or supporting structure on the original has been removed on the copy. As a result, the performance and longevity of cheap towers have been greatly diminished. Beyond the product itself, you can also expect much worse customer service, warranty support and overall poor communication. Sadly, we have heard about many very unhappy customers who purchased from other manufacturers based on price alone.
Ultimately, like with anything else, you get what you pay for. Picking the cheapest option often leads to more headaches and hidden costs down the road. As the old adage goes, "save now, pay later." Ponying up a little extra for a quality product is good insurance in the long run. Skimping on a set of $5 disposable socks is one thing but a wakeboard tower package is entirely different- it's for the life of the boat. Do your due diligence and ask questions about material quality, workmanship quality, warranty and customer service quality. Everything covered in this article should empower you to become a savvy shopper. The best advice is don't fall for the lowest price out there- buy it right the first time!
Conclusion
This may all seem like a lot but it's ultimately an investment in your boat. You are making a small investment that will modify the looks and performance of your boat. We understand that beyond the new fun it brings at the lake, most customers also care about picking a reputable and recognizable brand that will increase their boat's resale value and ensure the safety of their family and friends for years to come. Every reputable wakeboard tower dealer and manufacturer will be able to answer the questions outlined above about their products.
Believe it or now, there are actually a few more points not covered in the article. If you want to read more about shopping for universal wakeboard towers or are completely new to aftermarket towers, be sure to learn about all the basics in the first link below:
Shopper's Guide: Wakeboard Towers 101
This is an expanded FAQ article that includes some of what you just read here, plus, it dives a little deeper into what a wakeboard tower is, what it does and what features are important to wakeboarders and boating in general.
Installation Guides
All our installation guides are downloadable. We recommend reviewing the installation guide(s) from all the manufacturers you're thinking of purchasing with. Not only will it give you a good idea of what the process will be, it can also give a little insight into the professionalism of the company. A few poorly written sentences are one thing, but almost illegible instructions in broken English is not acceptable.
Wakeboard Tower Care & Maintenence
Good to read through before you buy a tower not just after. Learn which of the available finish requires the least amount of maintenance to keep it looking new. If your weekend time is precious, this article is recommended.
Customer Photo Gallery & Reviews
All reputable wake tower manufacturers have a customer gallery on their website with many photos and reviews. It shows you the number of excited customers who are happy and proud enough to take the time to submit them. In most cases, your boat or one that's very similar is listed and you can see how a tower package looks and where they installed it on the hull.
Happy shopping and happy boating!