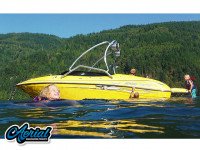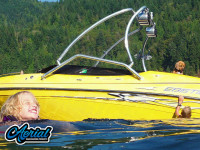 Totally love the tower and speakers. This is a great boat but the tower really sends it over the top. My kids love it and everybody tells me how amazing the boat looks. I cant speak highly enough about it.
Barry Connerty from Langley, British Columbia Canada
Show your boat!
Add your boat to the Aerial Wakeboarding customer gallery.