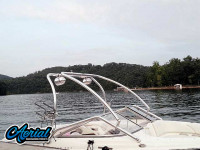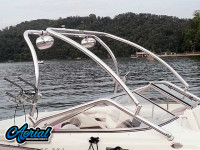 I LOVE my tower and speakers!!! Makes the boat look so much better. Love the Compliments I get every time I am on the water. Always asked if its factory and I always say no I got it from Aerial.
Eric Newman from Liberty Township , Ohio USA
Show your boat!
Add your boat to the Aerial Wakeboarding customer gallery.