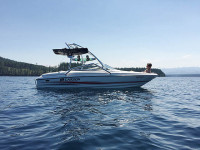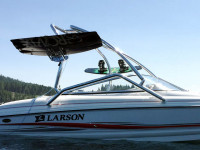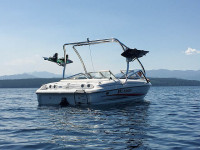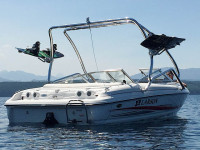 I love this tower, it looks so good on my boat, and folds down easily. My boat is kept in my garage so the folding down is really important, and so is the appearance. At a fraction of the cost of other brands, this tower has turned the whole family into wakeboarders. I get a lot of comments about how nice the boat looks with the tower on.
Bob Radford from Campbell River, BC Canada
Show your boat!
Add your boat to the Aerial Wakeboarding customer gallery.