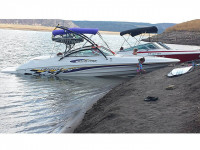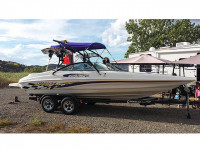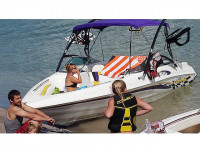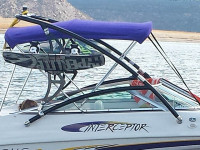 I did a lot of looking and comparing to other towers. And Aerial is by far the nicest one without spending a ton of money! The ASSAULT TOWER is very sturdy when on rough water and when pulling a rider very little flex at all. I put this tower on in a few hours. Easy install. Would recommend to anyone! AWESOME!! Company with great support!! Thanks!!
Scott Torres from Pagosa Springs, Colorado USA
Show your boat!
Add your boat to the Aerial Wakeboarding customer gallery.