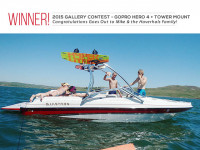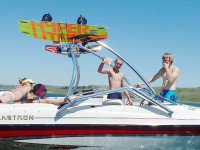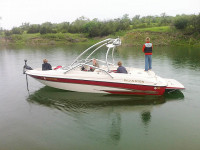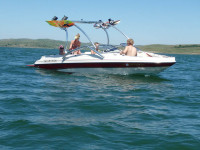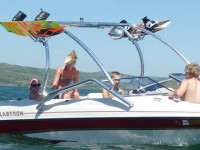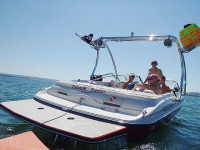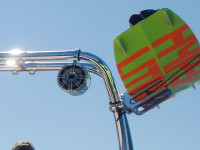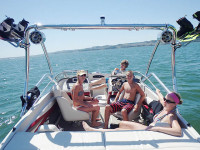 I love the wakeboard tower and the speakers! Tower is solid and improved the looks of my boat! Love having the boards on the rack on not stepping on them in the boat! It is very solid and quiet! We get a lot more air an can do more tricks! Love my Aerial Airborne Tower!
Mike Haverhals from Rock Valley, Iowa United States
Show your boat!
Add your boat to the Aerial Wakeboarding customer gallery.