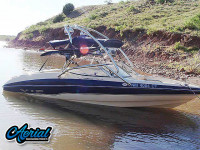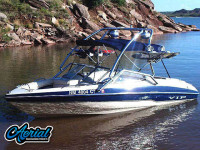 Put it on in December. Tried it out the first of June -- worked great!! It wasn't hard to put on. The quality is great. Love the ski rack and the mirror. It looks great on my boat. Thanks Aerial.
Kevin Breshears from Portales, New Mexico United States
Show your boat!
Add your boat to the Aerial Wakeboarding customer gallery.