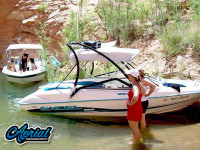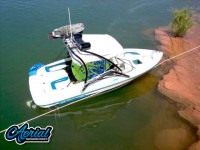 The tower is the best option I have added to my boat. It gives a place for the boards and Speakers and now I can clear the wake with tons of height. soon I hope to be flipping.
Justin Erdmann from Brighton, CO United States
Show your boat!
Add your boat to the Aerial Wakeboarding customer gallery.