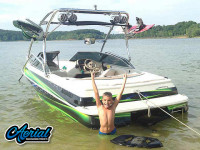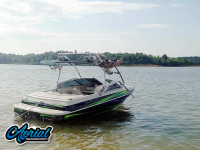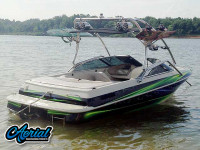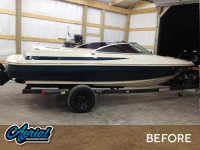 I got the tower a few weeks ago and installed myself with a few buddies we wakeboarded behind the boat just about every morning for the last few weeks. We love the way it looks and it performs awsome.
Steve Wagner from Falls of rough , KY USA
Show your boat!
Add your boat to the Aerial Wakeboarding customer gallery.