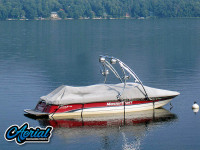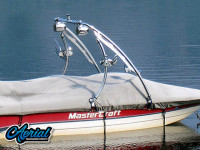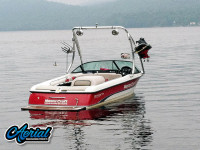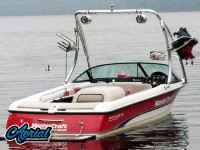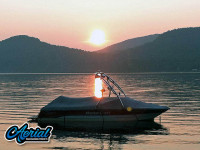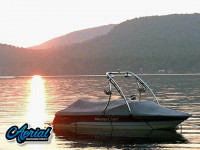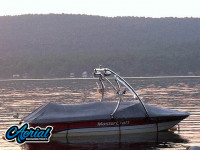 My son in law and I installed it. The quality of tower along with racks, speakers and mirror were excellent. We installed it in about 7 hours (I know, we're slower than most) This tower made it look like a new boat and we get many compliments. The kids love to wakeboard behind it. We also purchased a 800 lb ballast so the wake is beautiful.
Bill Holliday from Piseco Lake, New York USA
Show your boat!
Add your boat to the Aerial Wakeboarding customer gallery.