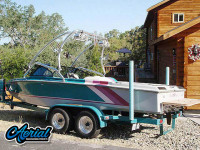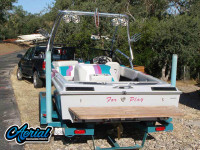 WOW...couldn't ask for a better wakeboard tower! My buddy and I threw the whole thing together...piece of cake to install. Looks great on this boat and works even better than it looks. Thanks!!
Ken Kent from Salinas, California United States
Show your boat!
Add your boat to the Aerial Wakeboarding customer gallery.