Back to Gallery
1994 Sea Ray Signature Select 220 with Ascent Wakeboard Tower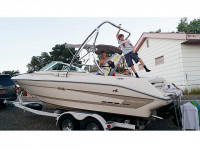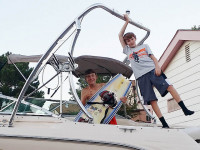 Very happy with the tower and it works great in pulling up my kids. I love how it retracts and folds down so i can still park my boat like i've always done.
scott larson from Page, Arizona USA
Show your boat!
Add your boat to the Aerial Wakeboarding customer gallery.