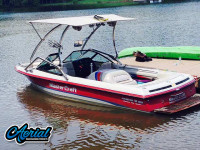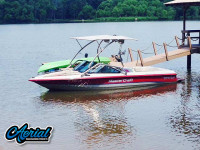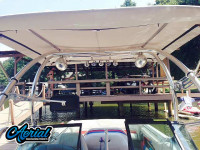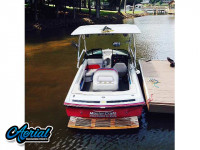 I got my rack and Bimini this past winter and installed it my self as a Christmas gift to my family. We Love it!! Shade, lights, board rack and speakers. It's awesome! Everyone that sees it says that it looks like a whole new boat. Everyone that wants some shade just loves the Bimini! I'm so glad this is the brand and set up I went with, it's awesome!!!
Jeff LeNeave from Charlotte, NC USA
Show your boat!
Add your boat to the Aerial Wakeboarding customer gallery.