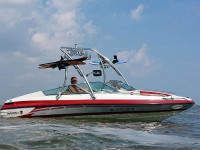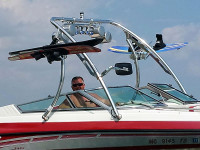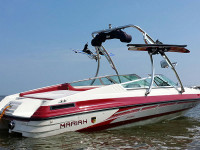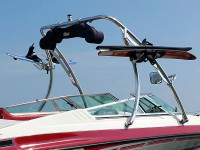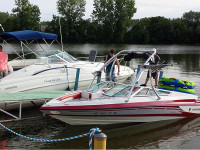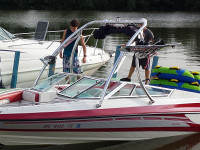 I purchased my Ascent Tower (with speaker / light-bar combo, and numerous other accessories) in late 2014. I installed the tower in the summer of 2015. I must say, the installation was a breeze. The tower looks great and my kids like wake boarding from the tower alot better than from directly tied to the boat. The pricing was great, the customer service was EXCELLENT, and shipping went smoothly. I researched quite a few brands before ordering and I will admit, I was nervous to purchase the Aerial Ascent tower in comparing the numerous MUCH higher priced brands out there and I am 100% satisfied with this investment.
Thank you for "dressing up" my boat and making the project a success.
Jeff Myers Monroe, Michigan USA
Show your boat!
Add your boat to the Aerial Wakeboarding customer gallery.