Back to Gallery
1992 Regal Valanti 200 bowrider with Ascent Wakeboard Tower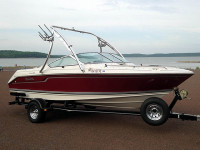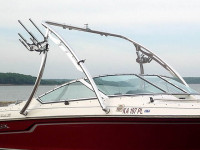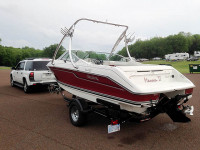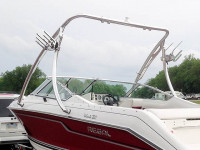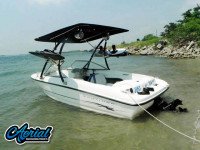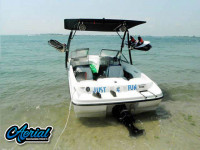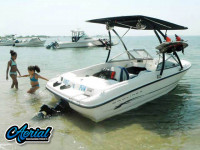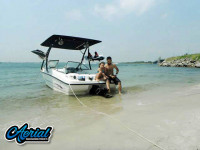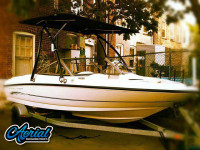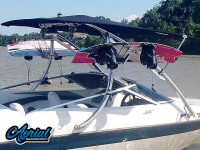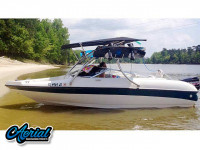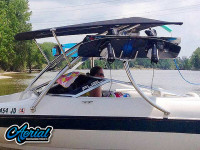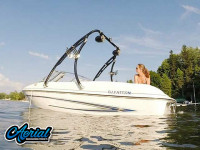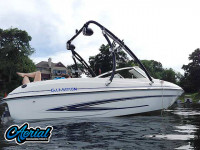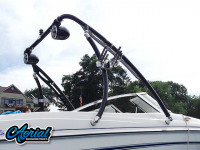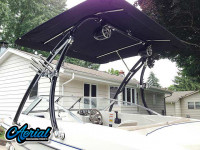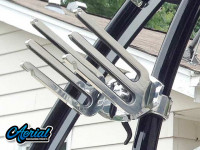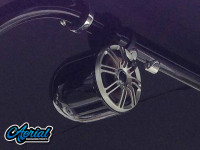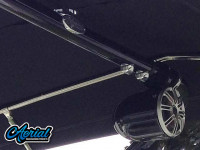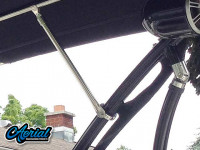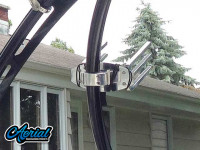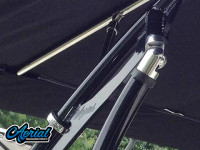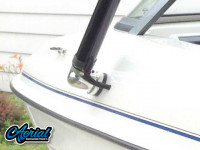 Love the tower! I installed over a few evenings and had to rework my bimini a bit but it's all good now. Fold down works great for going into a standard garage. I knew my son would love it for wake boarding, didn't count on how much I as the driver would love how much easier it has made it for me. Rope drops right to the down rider, don't need to line up perfectly behind the boat for startups, etc. Just makes the entire process between falls so much quicker. And getting the boards out of the boat and up on the racks is great! Finally, the quality of the tower and components is fantastic. We're happy customers! So much easier to pull wake boarders, and my son (the wakeboarder) LOVES the addition. Very high quality tower, worth every penny!
Bill Kampsen from Tecumseh, Kansas USA
Show your boat!
Add your boat to the Aerial Wakeboarding customer gallery.