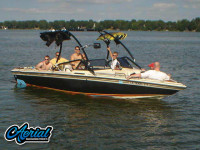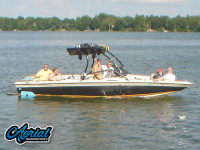 Wakeboarding old school, 1986 Supra with a Chevy 350 kicks up a great wake! I truly love your products and have people ask me all the time where I got my wakeboard tower.
Josh Leinbaugh from Spirit Lake, IA United States
Show your boat!
Add your boat to the Aerial Wakeboarding customer gallery.