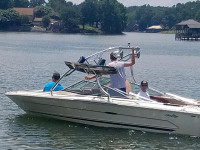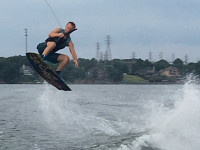 We love our wakeboard tower. We bought it in 2017 and have had absolutely no issues with it. It installed easily- my son my wife and I installed it in a weekend. It has totally changed the look of our boat and we get nothing but complements on it. My son has developed his wake boarding skills far with the addition of the tower.
Stacy Todd from Fort Mill SC, USA
Show your boat!
Add your boat to the Aerial Wakeboarding customer gallery.